Artist: Nylenda
Title: Slowly Backwards / Skurkebass
Release Date: November 11th
Label: Skurkebass
Genre: Pop/Rock, Electronic
RIYL: LCD Soundsystem, Tame Impala,
MGMT, Caribou, Holy Fuck, Flaming Lips,
Jagwar Ma, Lindstrøm, Todd Terje.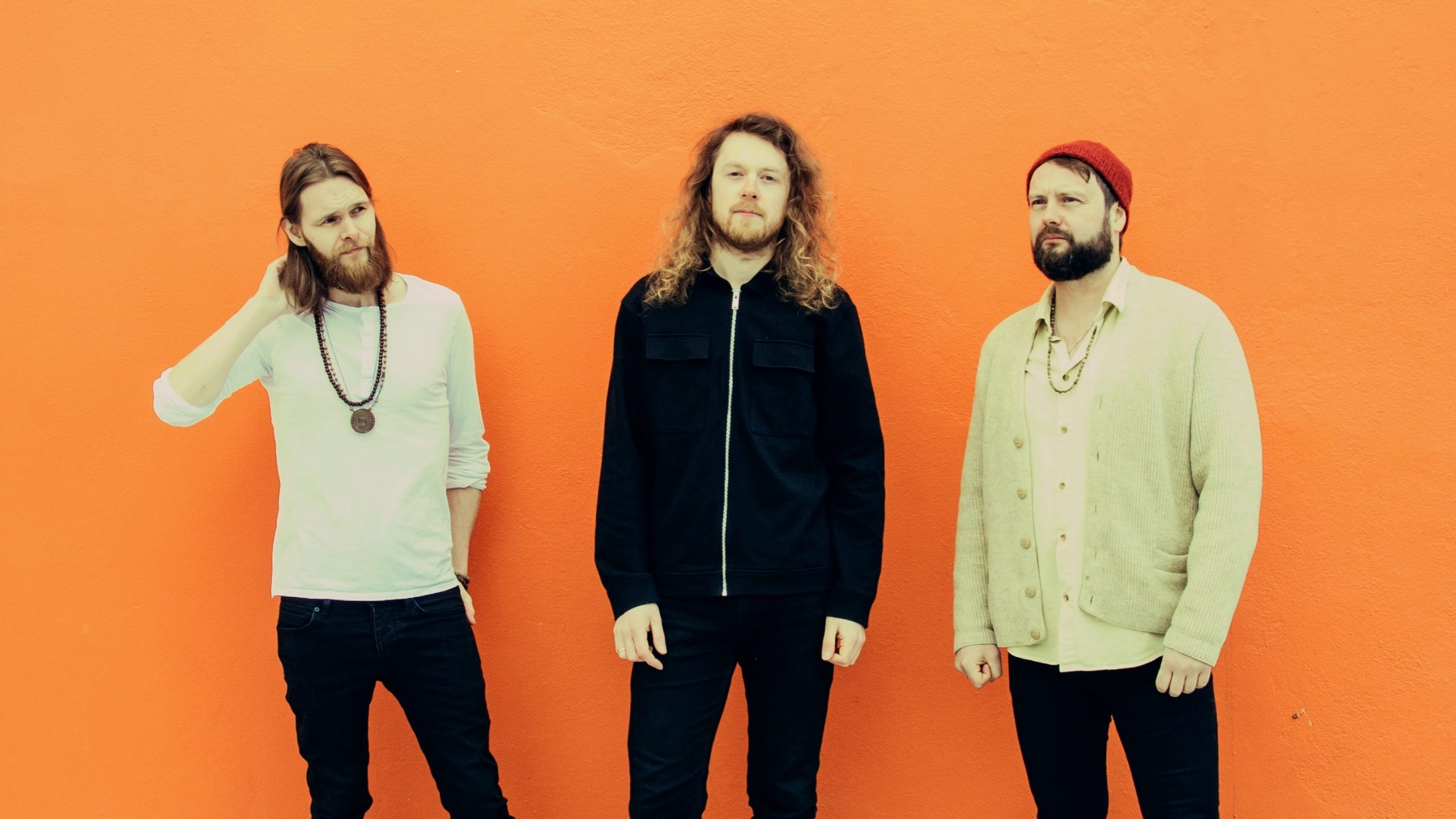 Nylenda releases two singles from their upcoming sophomore album

Slowly Backwards and Skurkebass were written and recorded as one track. But as inspiration struck us in the studio, the second part of the song took a whole new direction. By the end of the day, it had become perhaps our most fully realized dance track yet. The songs are kind of telling of the direction of our next album. The approach is bolder, and we have given ourselves the freedom to let ideas evolve and mutate as the song goes along.
The Norwegian trio Nylenda is known for their analog approach to creating modern and swirling psychedelic pop with an electronic pulse. They have previously released six singles and an album that have been featured by the likes of The Line Of Best Fit, Nordic Spotlight and Bands Of Tomorrow. They were awarded a songwriting scholarship from NOPA (Norwegian Society of Composers and Lyricists) for their first single "Burning Eyes". Unknown Mortal Orchestra invited them to be their opening act in Bergen (2018), and they have played several clubs, art halls and festivals in Norway over the past six years.
Credits:
Øivind Hatleskog: Vocals, organ, Mellotron, analog synths.
Sigbjørn Håland: Analog synths, drum machine, Danelectro Babysitar.
John Olav Håland: Bass
Børge Fjordheim: Drums and percussion.
Recorded and produced by Anders Bjelland at Elektrolüd.
Additional recordings by Sigbjørn Håland at Tou Lyd.
Mixed by Anders Bjelland at Broen Studio
Mastered by Mike Marsh