Artist: Nylenda
Title: Skurkebass
Release Date: 2023 (TBA)
Label: Skurkebass
Genre: Modern psychedelia, Electronic
RIYL: LCD Soundsystem, Tame Impala,
MGMT, Caribou, Holy Fuck, Flaming Lips,
Jagwar Ma, Primal Scream, Spiritualized, Lindstrøm, Todd Terje.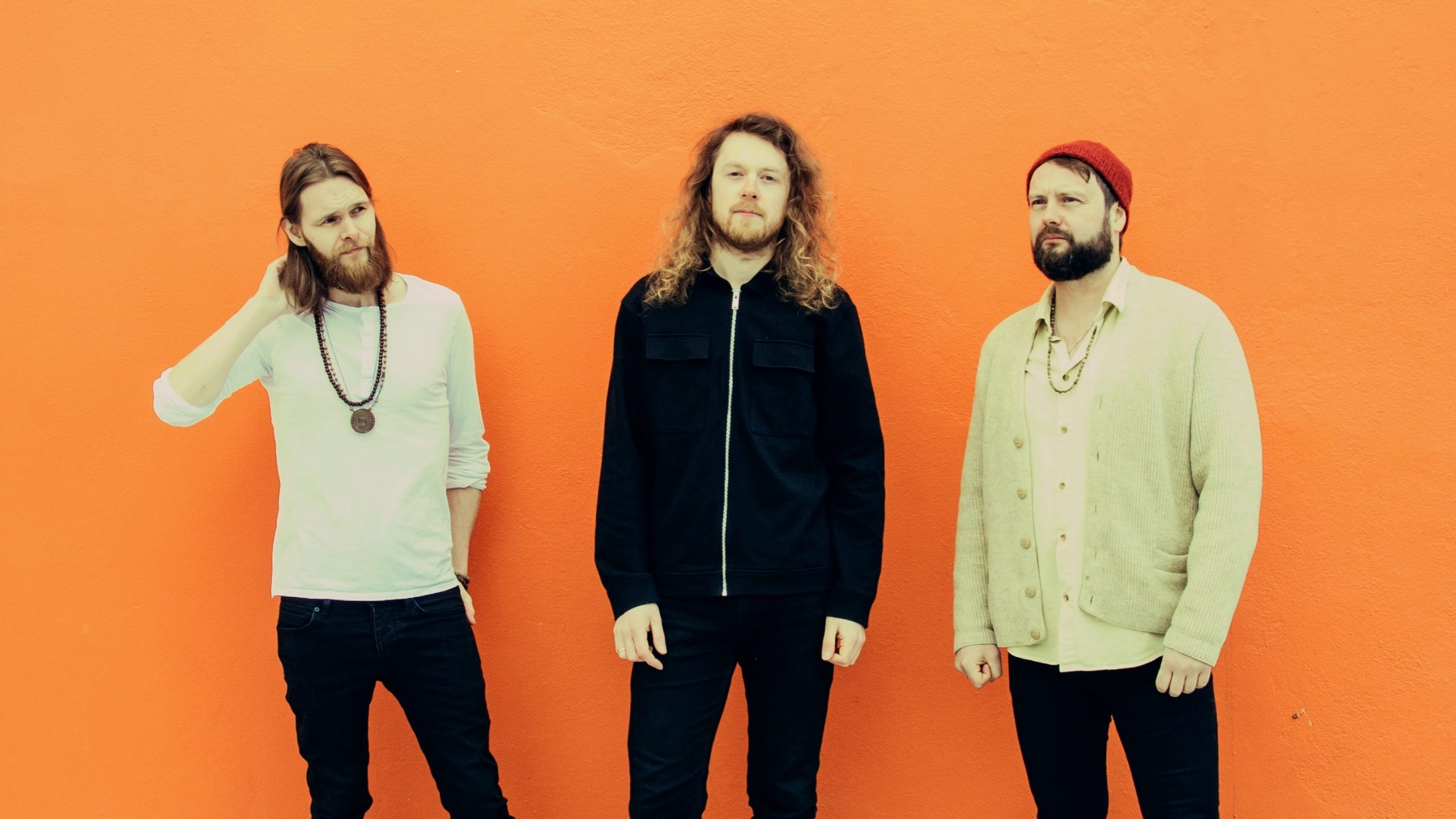 Skurkebass is the second album from the Norwegian trio Nylenda. Nylenda is known for their analog approach to creating modern and swirling psychedelic pop with an electronic pulse. In 2021 they released their debut album "Medicating a Prophet" to great reviews.  The band have been featured by the likes of The Line Of Best Fit and 15 Questions. In 2018 they were awarded a songwriting scholarship from NOPA (Norwegian Society of Composers and Lyricists) for their first single "Burning Eyes" and Unknown Mortal Orchestra invited them to be their opening act in Bergen. Nylenda has a reputation of being a great liveband that have played several clubs, art halls and festivals in Norway since their debut in 2016.
"Nylenda's debut single is a stunning introduction to their world (…) An insistent electronic pulse reminiscent of the likes of Harmonia and Neu! combines with a percussive groove and psychedelic vocals, bringing together '60s looseness and '70s rigidity. The effect is for "Burning Eyes" to be a track which you can equally imagine being at home in a studio surrounded by antiquated recording devices as it would being blasted out at a club. Sure, it's meticulously crafted, but it's also danceable as hell". 
 –The Line Of Best Fit
"Medicating a Prophet is a thoroughly fun and dynamic album, which literally bubbles over with untamed creativity and fresh ideas".
– Disharmoni 6/6 
"Hailing from the west coast of Norway, this psychedelic rock band with synths all around has taken us by storm with their live concerts supporting their brand new debute album "Medicating A Prophet". Tune in – zone out!"
– Sten Ove Toft, BLÅ Oslo